ANDRÉ TESSIER P.Eng, P.Geo.
Director, President & CEO
Mr. Tessier is a Professional Engineer and Geologist, involved in the mineral exploration and mining industry since 1989, including 12 years as Director, President and CEO of publicly traded Junior companies.  Mr. Tessier started his career as Exploration Manager of the Quebec exploration office for Cominco Ltd in Noranda.  He subsequently became geological consultant to the industry with clients from both the major and junior sectors in Canada, South and Central America and Central Asia.  In 2003, Mr. Tessier was appointed President, CEO and Director of Murgor Resources Inc.  a position he held until 2015 when Murgor successfully merged with a Toronto-based junior exploration company.
During his tenure at Murgor, the company raised over $38M through equity financing and asset value-creation (i.e. acquisition – value addition – monetization).   Since 2016, Mr. Tessier has been employed by the Ontario Geological Survey and has been an adjunct Professor at Queen's University in Kingston since 2018.
Some of his technical achievements include the discovery of Zones 43 and 45 at the Barry gold deposit in Quebec (1995-96), Zones 11, 17 and 54 at the Windfall Gold Deposit in Quebec (2003-04) and directing the exploration team that led to the delineation and expansion (by a factor of 200%) of the Hudvam & Wim Cu-Au deposits in Manitoba (2007-08).
Mr. Tessier obtained his Engineering degree at Ecole Polytechnique in Montreal and his MSc in Economic Geology at Queen's University in Kingston.
FRANK CANDIDO
Chairman - Vice-President of Corporate Communications
Frank Candido is an independent financial consultant. As President of Golden Hope Mines Limited (GNH:TSX/V), Mr. Candido led the implementation of a name change, a new management team, a new technical team and a re-vamped Board of Directors. Mr. Candido is currently the managing partner at Direct Financial Strategies and Communications Inc., a company that he founded in 2006 and which specializes in the financing/consulting of private and publicly listed micro-cap and small cap companies as well as providing ongoing public and investor relations services. Mr. Candido is a graduate of Concordia University with a BA in Economics and McGill University with a Graduate Diploma in Finance.
ROY MILLINGTON, BLC, LLB
Director
Mr. Millington was Chief Counsel, Corporate, Rio Tinto Alcan. Rio Tinto Alcan is the aluminum division of Rio Tinto, an international mining company. Roy's duties included corporate, compliance, commercial, human resources and project-oriented legal work. He was Corporate Secretary of Alcan Inc., an international aluminum company, until its acquisition by Rio Tinto in October 2007. He began his career with Alcan in 1989.
Mr. Millington maintains an active legal practice.
Dr. KEVIN B. HEATHER
Director
Dr. Kevin B. Heather is an economic geologist with more than 35 years of field experience in North and South America. Dr. Heather was a founding member of both Antares and Regulus and directed the exploration that led to the discovery of the high-grade Haquira East deposit in Southern Peru, which sold to First Quantum Minerals in December 2010 for C$650 million. His professional credentials include a BSc. (honours) degree in Geology from UBC in 1982, a MSc. degree in Geology from Queen's University in 1985, and a PhD. degree from the University of Keele in 2001. Dr. Heather is currently the Chief Geological Officer (CGO) for Regulus and Aldebaran and is the QP (FAUSIMM) responsible at a corporate level for overseeing the technical aspects of both company's exploration activities. During his career Dr. Heather has been involved with several discoveries and has worked on various world-class ore deposits including the El Indio Au-Ag-Cu Mine (Chile), the Pascua-Lama Au-Ag deposit (Chile-Argentina), and the Au-Ag Cerro Vanguardia Au-Ag deposit (Patagonia, Argentina).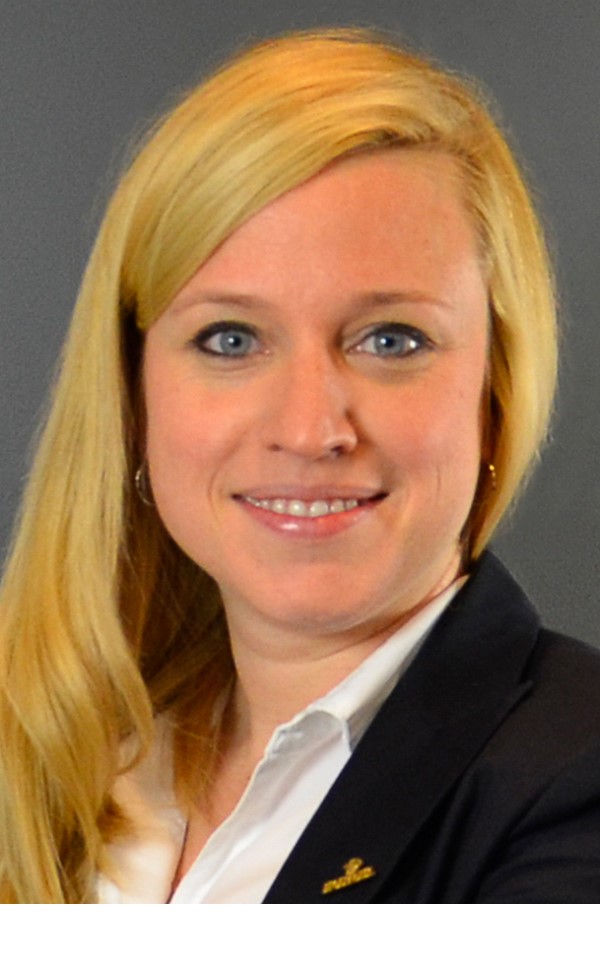 Ms Paquet has been involved in the mineral exploration industry since 2007 and is currently leading the sales division of the world leader in diamond drilling tools, as Global Sales Director at Fordia, a division of Epiroc.
She has global experience in international sales, distribution, purchasing, logistics, and human resources. She has worked and studied in Mexico, France, China and England and is fluent in English, French & Spanish.
During her international experience, she worked in particular as Regional Sales Manager at Hilti in Great Britain which supplies the worldwide construction industry with products, systems and services.
Ms Paquet is a graduate of UQAM-HEC (Montreal, Canada) with a BA in Communication and Management and an MBA from Hult International Business School (Shanghai, Dubai, London).